Dallas – Fort Worth, TX Area Land Surveyors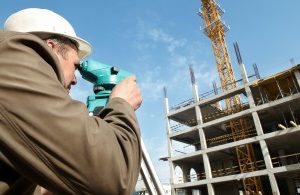 Land surveying is a procedure that includes a precise measurement and mapping of a certain property or its adjoining area as well as its boundaries by using state-of-the-art technology and equipment like terrestrial and aerial scanning devices, GPS, and Robotic Total Stations (or theodolites). Professional land surveyors make calculations, gather pertinent data, and take pictures to make a map of the area or property. These people work directly with architects, engineers, contractors, and developers on diverse surveying tasks like construction projects, subdivisions, mining, tunnels, and many more. Based on their degree of expertise and skills, land surveyors are able to do a lot of different jobs and functions.
Listed here are the four major types of land surveys and their brief description:



ALTA Survey



An ALTA or ALTA/ACSM survey is actually a detailed form of land survey and should exactly adhere to the criteria established by the American Land Title Association, the American Congress of Surveying and Mapping, and the National Society of Professional Surveyors.
Mostly intended for commercial properties, this particular survey is carried out with the objective of presenting the survey and location details for the title company and loan provider. The survey displays any easements detected, drawback specifications, any form of encroachments that may be present, as well as any changes to the property and its boundaries. By establishing general criteria, an ALTA survey could assure the quality of precision and thoroughness with the details presented on the survey.

Construction Survey

Construction surveying or "staking out" includes measurements and surveys carried out prior to or throughout the duration of the construction project to know and manage the horizontal positions, dimensions, designs, and elevations of current or new structures such as buildings, bridges, roads, pipelines etc.
Construction Surveys are becoming one of the most significant and fastest growing among the different kinds of land surveying jobs. This kind of land survey is extremely important in any construction venture, right from the layout and setting up (Plot Plan or Site Plan), to actual construction (As-Built Surveys – done to know if the work is approved by the state and local boards and accomplished in accordance with the requirements pointed out on the plot plan), and maintenance job later on.

Subdivision Survey

Also referred to as a "subdivision plat", a subdivision survey's main concern is subdividing a huge area of property into smaller-sized lots or parcels in conformity with the local Subdivision Map Act. The survey's final results present the information and position of the property on a plat map, such as the changes and any form of encroachments on the property, along with easement lines, if required. A subdivision survey can also be oftentimes known as boundary survey that confirms the corners and limitations of the property and typically performed to settle property ownership disagreements, for erecting fences, for boundary indicators, or even to acquire building licenses.
As soon as the survey is done, the information obtained and the survey map will become the legal description of all lots on the subdivided area and documented with the local government body like a city engineer or with the recorder of deeds.

Topographic Survey

A topographic survey is usually a type of land surveying which is utilized to identify natural and man-made attributes on the land's surface and it is frequently needed by government institutions, engineers, or architects for making improvements on the target site, for zoning requirements, or for site structure in construction. These natural and man-made features might include terrain contours, trees and shrubs, elevations, water ways, structures, fences, developments, etc. A topographic survey chart indicates the calculated elevations as contour lines on a plot which often symbolizes the three-dimensional attributes of the property on a two-dimensional map.